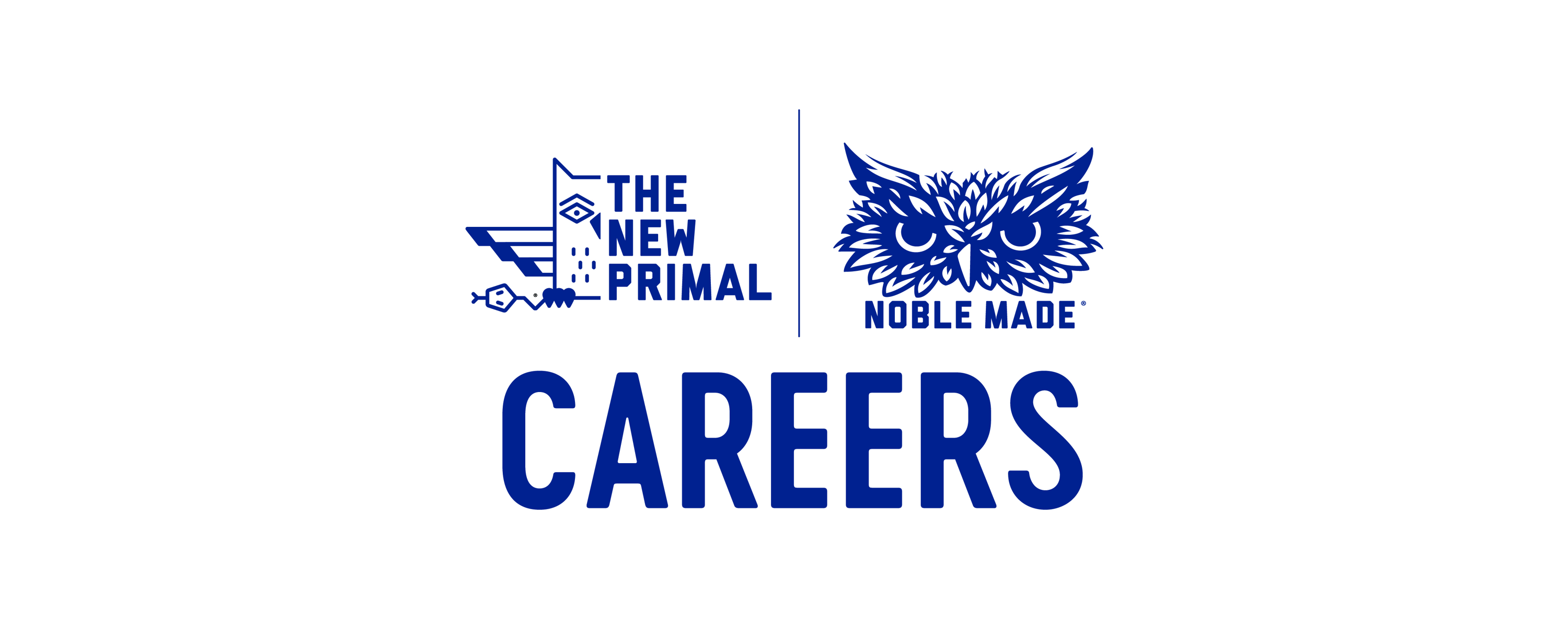 From the start, our purpose was simple:
to make healthy eating easy, convenient, and delightful. Beginnings at The New Primal/Noble Made may have been humble, but we were as disciplined in development as we were ravenous to evolve. After all, hungry lions hunt best.
Our hunt has yielded foodspace leaders, from product-pioneering meat snacks to category-crushing condiments. It has also earned us valuable partnerships with brands such as Whole30. And, it has returned a reputation for quality in everything we produce, and integrity in every way we produce it.
So, as we voraciously - but always strategically - develop and evolve, we add new hunters along the way. Sure, we need bright minds, artful hands, articulate voices, and refined (okay, maybe just enthusiastic) palates. But we know these can come from unexpected sources and unconventional backgrounds. We love that. Because, mostly, within any function, what we really need is conspicuous character that demonstrates:
Passion… Inspiring others, caring, and making wise decisions. How you do anything is how you do everything.
Effectiveness… Delivering results and insisting on the highest standards. You are reliable and you better your colleagues.
Momentum… Thriving on change, pursuing improvement, seeking discovery, and embracing a challenge. You are nimble.
Integrity… You are transparent, respectful, and vocally self-critical.
Today, The New Primal/Noble Made is actively nudging all humans to return to the table.
To best do this, we are actively seeking awesome humans to have a seat at our table.